How to Make Planter Posts for Festoon and Fairy Lights
Get creative and turn some old wood barrels or pots into post holders for your festoon and string lights. Multi functional they will also look great for you plants and herb gardens.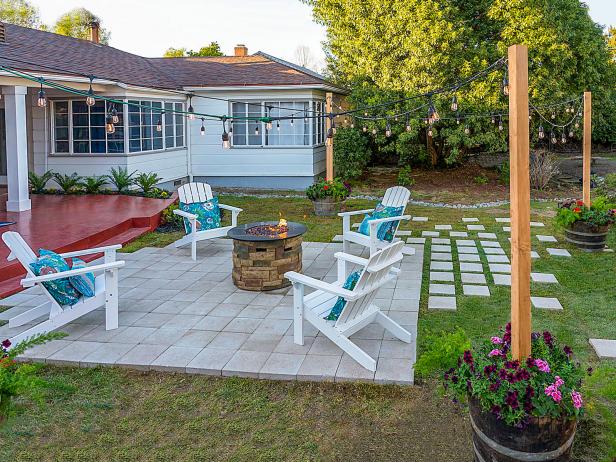 Step 1: Mix Concrete in Barrel
The concrete should fill about ½ to ¾ of the barrel to provide enough stability for the posts. Set planter barrel in place and mix the concrete in the barrel. We filled the barrel with about 20 - 25cm of concrete to a make a 40 - 45cm planter.
Mix the concrete with water and shake the planter to ensure air bubbles in the mix rise to the top. If you are using several bags of concrete, it is easier to mix one at a time. 
Set the 4x4 post in the center of the planter and check the level to make sure the post is not leaning.
Screw scrap wood to the post to hold it upright while the concrete is setting. Add another bag of concrete if necessary. 
Step 4: Add Drainage Holes to Planter
Use a drill to make drainage holes just above the line of concrete.
Step 5: Fill With Soil and Plants
After the concrete has cured, add a layer of pebbles to help with drainage. Then fill the barrel with potting mix and selected flowers.
For some more 'wow' factor why not paint the posts! Black always looks classy and instantly adds some elegance to the posts. 
At the top of the 4x4 post, pre-drill a hole for the C-hook that will hold the string lights. Insert a C-hook in each of the poles toward the top. Hang string lights from the C-hooks using zip ties to secure the lights to the hooks. Hang the lights around the perimeter of the space, crisscrossing the area if desired.
Turn on the lights and enjoy the night.