White Cable Festoon Lighting Inspiration
There are few things more romantic than a rustic barn wedding in the summertime. Open beams, exposed stone and festoon lights are a match made in heaven!
Using connectable party lights on white cable, the country barn here was dressed to perfection, transforming the barn into an idyllic rustic wedding venue.
Along with their aesthetic appeal, the beauty of connectable lights is that the whole system can usually be run off one plug – minimising the number of trailing cables and meaning that only one power socket is required, which is handy when lighting outdoor venues like the barn.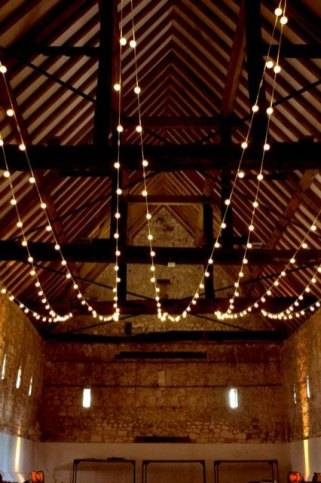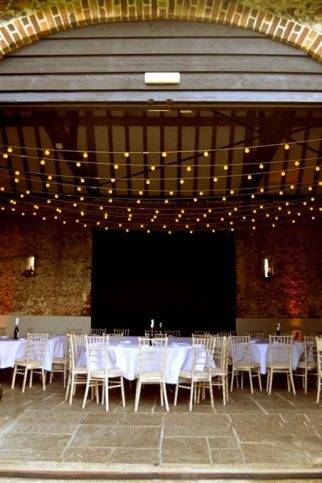 Alternatively you may wish to go for the French Countryside chic look! 
We also love combing white cables against neutral tones like wooden fences 
Or create a beautiful white wonderland from above!
Whatever your scene they will create a warm and romantic ambiance 
To view our white cable festoon light range click here 
You can connect up to 75 sets, that's 750m and use one power source! 
---