How to use Fairy Lights after Christmas?
With the New Year now in full swing it's the perfect time to transform your home into an ambient setting this January. With the Christmas decorations down, our home can be left feeling empty and bare, but fairy lights are a great way to keep the comforting warm glow in your home even after the festivities have ended. Below are our favourite ways to style fairy lights in your home to keep it cosy and snug all year long.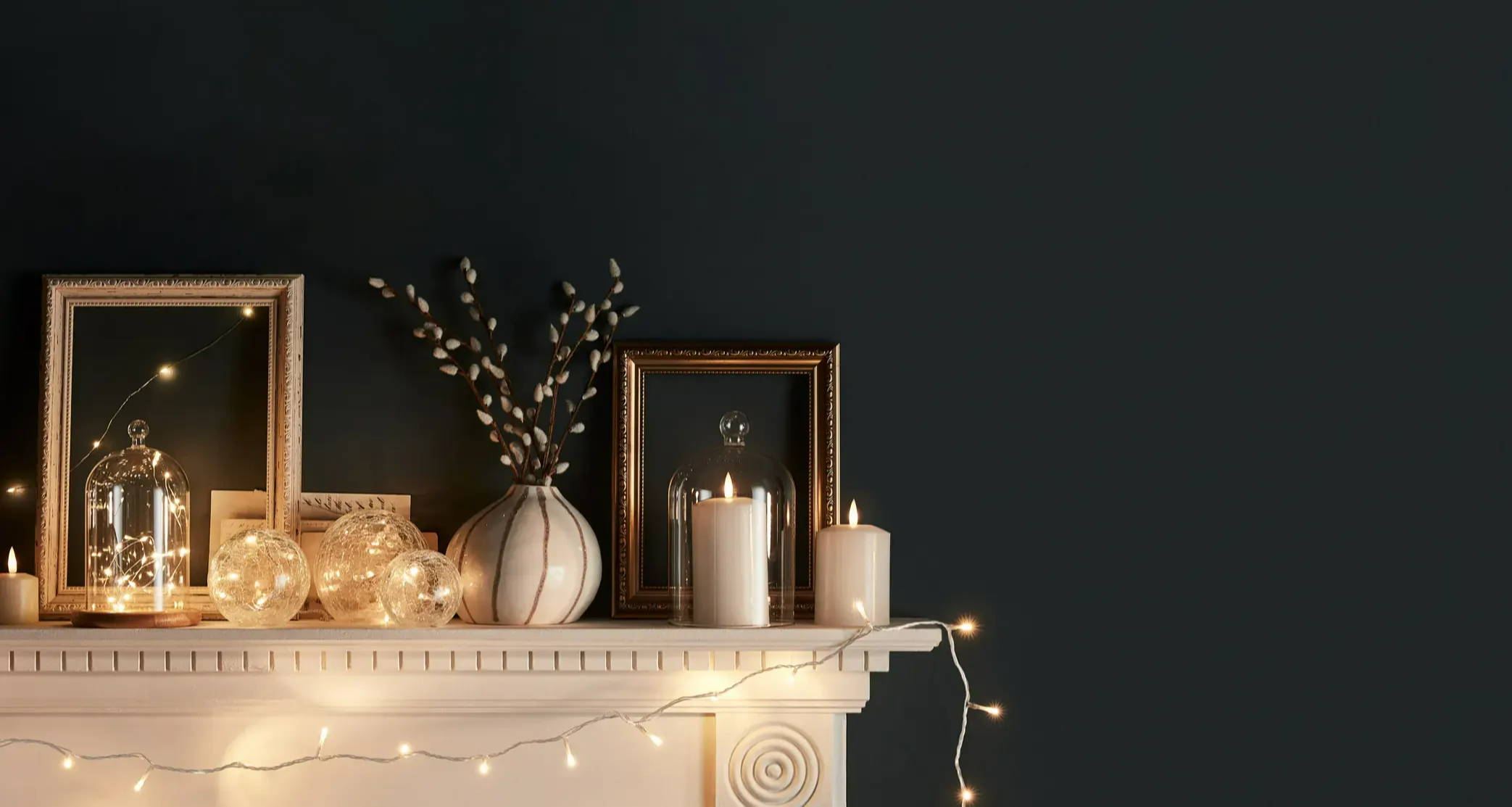 Add Sparkle to Every Room
A great feature of fairy lights is that they are bright enough to add a comforting glow, yet subtle enough to style throughout your entire home. Wrapping or draping fairy lights around beams, headboards or your mantlepiece is a perfect way to add a charming warmth to your décor whilst keeping your space looking bright and tidy. With options of battery and plug in our fairy light and seed light ranges you can add a touch of sparkle to anywhere in your room.
Create a Stylish Decoration
One of our favourite ways to style seed fairy lights is to place them in lanterns or domes to create a stylish light feature. The tiny bulbs create a firefly like appearance when twisted and wrapped in the domes and are perfect for adding a golden glow to your space every evening. 
If you want to enhance your decorations even more, why not choose star fairy lights to add a special touch of magic to your home?
Or go for more of a statement piece with our very popular small and large gold stars? 
Sparkle in the Summer Garden
Fairy Lights aren't just for indoors! Even though Christmas has passed, we still want to see the glow happening in our gardens. Wrap trees in outdoor fairy lights and add a touch of sparkle to your outdoor shrubbery with solar seed lights to ensure an inviting glow all year long.
So don't pop those fairy lights back in the Christmas box. They deserve to be seen add all year round, adding that cosy feeling to both the indoors and out! 
Shop the full fairy light range here
---