Top Tips For A Stylish Garden Party!
Top Tips For A Safe & Stylish Garden Party!
With the recent lockdown, it appears more people might be hosting some socially distanced gatherings for their friends/family. This of course will lead to social distancing measures. So how can you host a great gathering, whilst still abiding by the rules? We have some top tips on how to host a safe, yet stylish, garden party!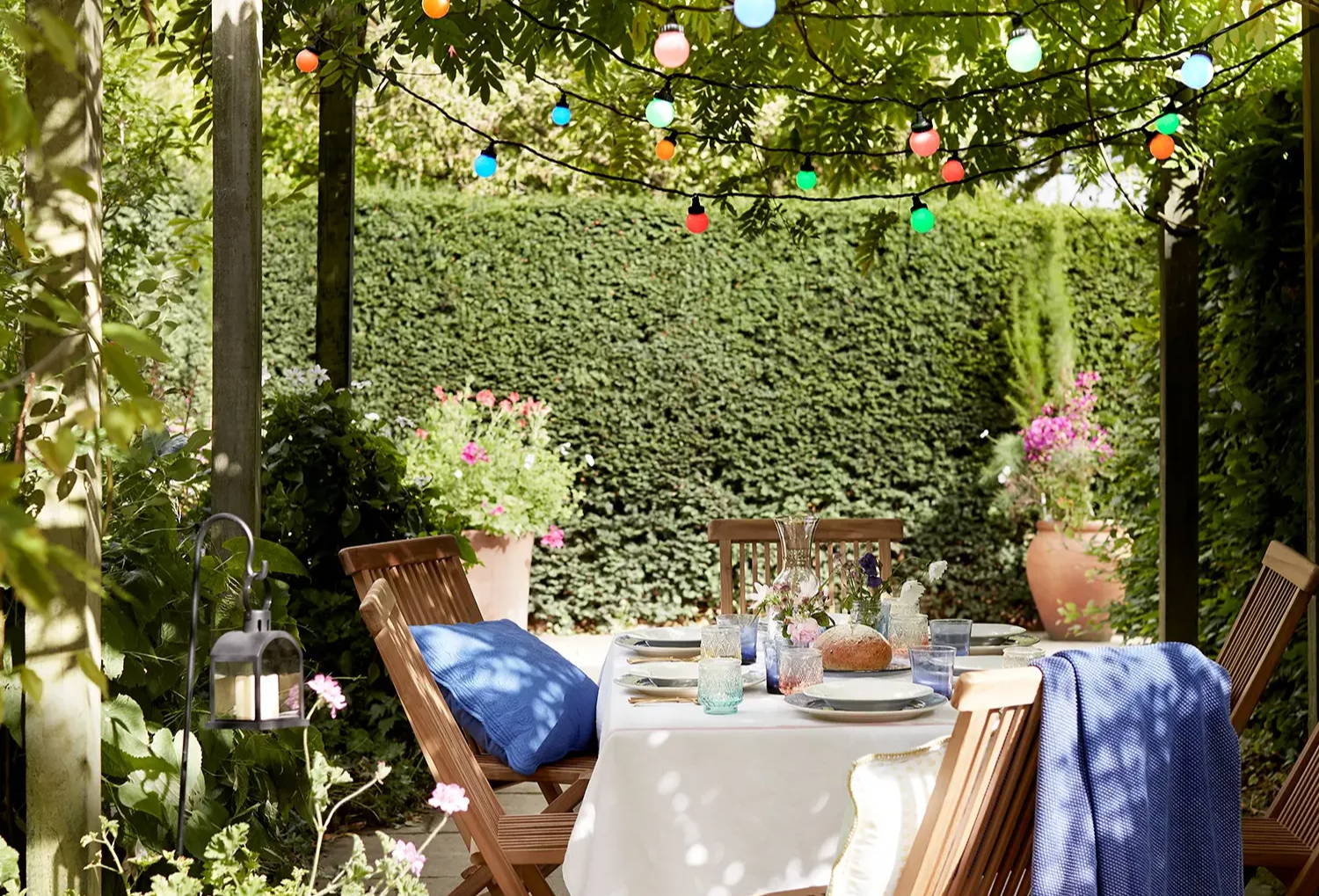 Arrange your seating so that there's a two meter distance from anyone who is not in your household, to remain within social distancing boundaries. You could split the table into two sides, one side for your household and the other for your guests. Pop a potted plant or a decorative feature, such as a garden lantern in the middle as a dividing point for the table. This will also make a lovely addition to your table arrangement. Alternatively, you can set up chairs or sofas with adequate spacing in between. This is perfect for face-to-face interaction without being too close to one another, making it easier to have a conversation as a group!
Finishing Touches
Simple yet stylish decorative touches will complete your garden's look and wow your guests! Add some outdoor candles to your table décor for an elegant and glowing appearance. They are a great way to fill up space and make your table look even more inviting, creating that calm and cosy vibe. Solar lights are a fuss free way to light up your garden during summer months and are also eco-friendly! Simply leave the solar panel in a sunny spot throughout the day and enjoy automatic illumination each evening.
Solar lighting starts from $19.95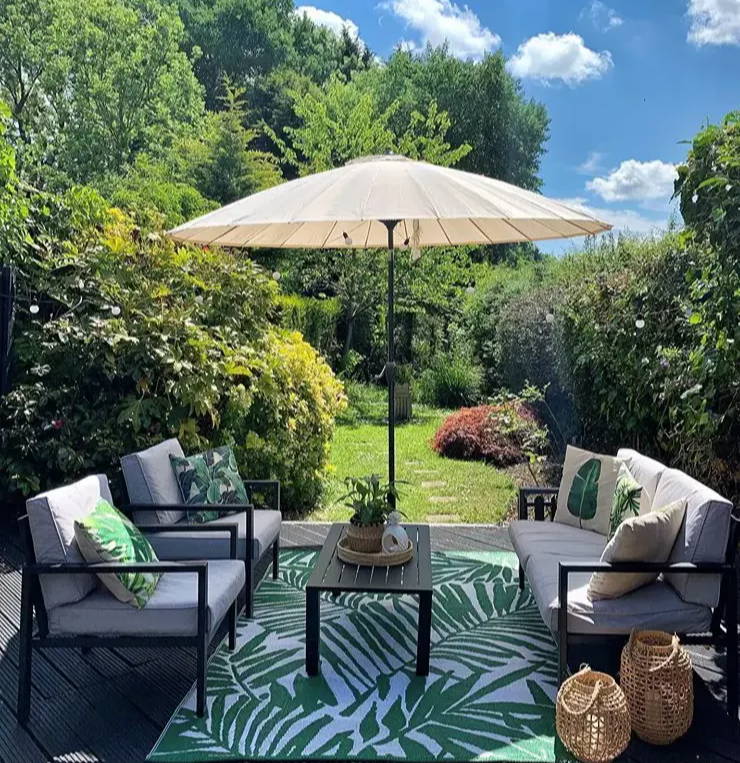 You're likely to have a lot to catch up on after not seeing each other for so long, meaning you could lose track of time! Ensure your outdoor area is sufficiently lit for when darkness falls, so you can continue your party into the night. Hang festoon lights high above your space for a luminous look as the evening draws in. They are the perfect way to illuminate your garden and will create a subtle glow as it gets dark, allowing you to entertain your guests for a while longer. They also look great during the day and are flexible in their styling. Swag them between trees, along fences or use festoon poles/hooks to display them with ease.
For the ultimate party atmosphere, incorporate multi coloured lights and decorations into your arrangement to liven up your outside space. Accompany this with some funky music and get the drinks flowing for a fun filled fiesta! 
Alternatively, if you prefer to just take the time to chill out with your friends/family, opt for a warm lighting feel for a more calm and relaxed feel.
There really is no excuse to not have that party vibe in your very own garden! 
---