Outdoor Entertaining At Home
We think there's likely to be a lot of entertaining going in gardens this Spring! Even if it's within your bubble, there's always an excuse to entertain at home. 
So is your garden party ready? Will your guests be able to sit in comfort, savour the beautiful greenery around them, and enjoy the atmosphere late into the night? Have you got your lighting sorted? 
TAKE YOUR PARTY TO THE GROUND
Why not throw a picnic-style party? What looks like a fancy set-up will only take you minutes to put together. Use some crates as a table and set out a blanket and some pillows and everyone will be nice and cosy while they eat their dinner.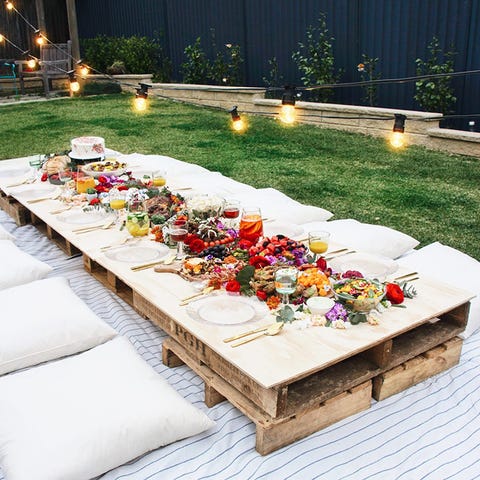 LIGHT UP YOUR TREES
One of the easiest ways you can make your backyard party look better than ever is to buy some string lights and wrap them around your trees. It won't take long to set everything up, and they'll be shining all night long.
Go mains powered or solar!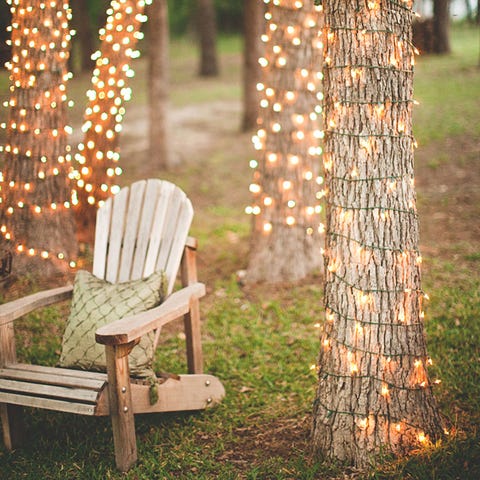 DECORATE ABOVE THE TABLE
To create the easiest bunting in the world, simply fold bandanas in half diagonally, connect them by knotting the corners together, and hang.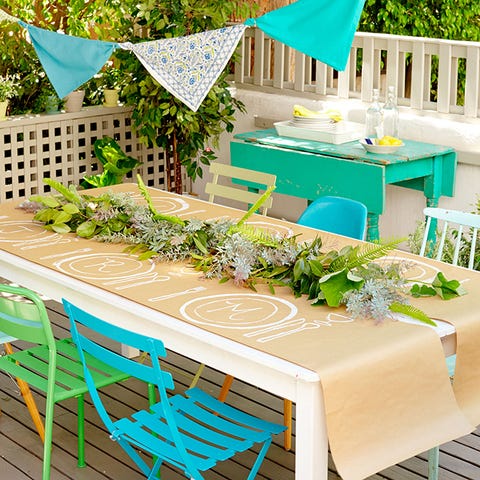 Add a mix of festoons to carry on the ambience through the night! 
Here they've gone with a mix of festoon styles
SNACK ON YOUR CENTERPIECE
Chop up vibrant veggies and put them in a tight grouping of pretty jars, bowls, or glass vases of varying sizes and heights. They'll look so lovely and bring healthy vibes to the table!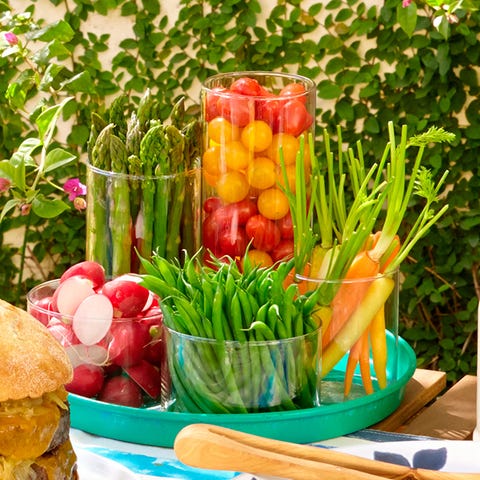 CREATE A WARM GLOW
There's nothing quite like solar lights to give some magic to your garden! Fuss free, they will light up once the sun goes down and turn off once the sun appears. Place them anywhere, they really are the most versatile of lights yet so powerful! 
GO FOR THE GIFT WRAP
Add a pop of pattern to your table by spreading a strip of wrapping paper down the center like a runner. It's super-easy and instantly adds some wow factor to the table!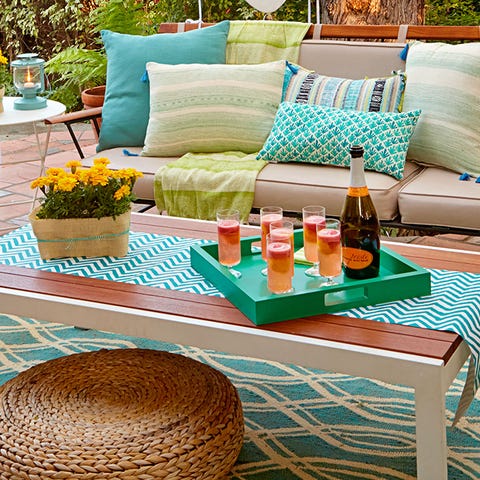 BRING THE BAR HOME
Batch these cocktails in advance, so you can enjoy the party.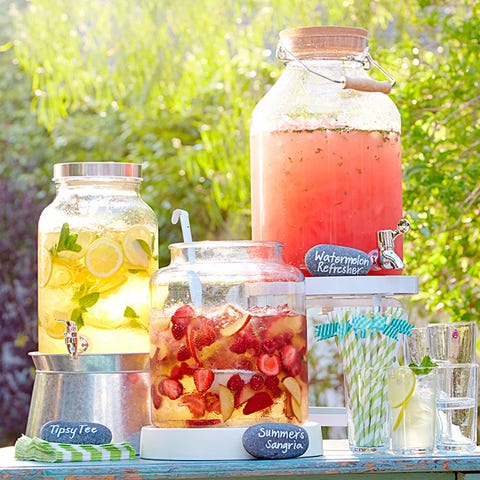 Summer's sangria. Prep time: 10 minutes, plus at least 2 hours chilling time. Combine 1 (750-ml) bottle sauvignon blanc or another dry white wine, ¼ cup elderflower liqueur, and 1 Tbsp sugar; stir to dissolve sugar. Add 1 ripe plum (cut into thin wedges), 1 peach (scrubbed to remove fuzz and cut into thin wedges), 250g strawberries (hulled and halved), 170g raspberries, 1 lemon zest, and 2 Tbsp lemon juice. Cover and refrigerate at least 2 hours, preferably overnight. Serve over ice. Makes 6 cocktails.
Tipsy tee. Prep time: 10 minutes. Combine 3 cups lemonade, 1 cup bourbon, 1 small lemon (thinly sliced), and 1 x 2cm piece fresh ginger (peeled and thinly sliced). Stir well to blend flavours. Cover and refrigerate until ready to serve. Add to a dispenser and top with 340ml chilled ginger ale. Makes 6 cocktails.
Raspberry Lemonade Slushies for the kids: Prep time: 10 minutes. Combine 600g of raspberries, juice of 3 lemons, 225ml soda water, 9 ice cubes, 3TBS agave nectar. Put all in a blender and whizz into you get a smooth slush! Makes 6 slushies
ROCK THE BUFFET TABLE 
Grab some flat stones, give them a quick cleaning, and write a menu item on each with a white paint pen. You can also use them as place cards or napkin weights on a breezy day.
SAVE THE BEST FOR LAST
Ice-cold bubbly is heavenly on a hot night so why not turn it into the most delish grown-up dessert: Chill well and pour over a scoop of your favorite sorbet.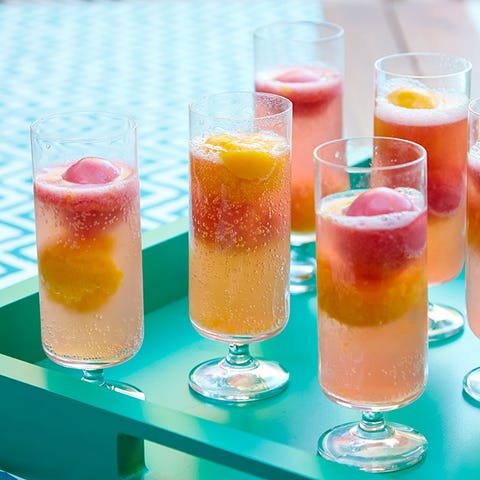 USE BERRIES AS "ICE"
Snazz up store-bought lemonade by adding frozen blueberries or strawberries to each glass. They're prettier than ice cubes and add great flavor without watering down your drink.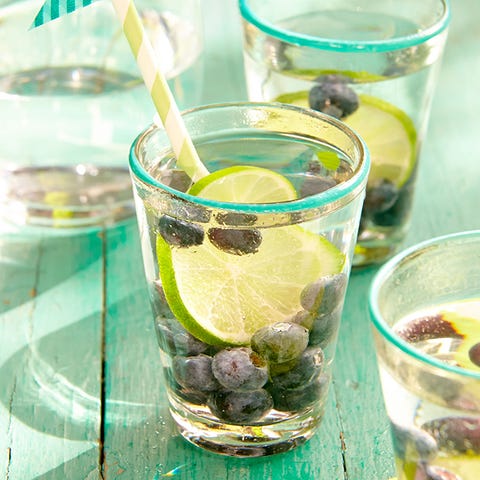 For more lighting inspiration check out all outdoor lights here
https://www.loveyourlights.co.nz/collections/outdoor-lights
---