Lighting Up Your Easter Table
Easter is the perfect time to gather round with friends and family, sharing moments together and creating cherished memories. Brighten up your Easter décor with a showstopping focal point to wow your guests!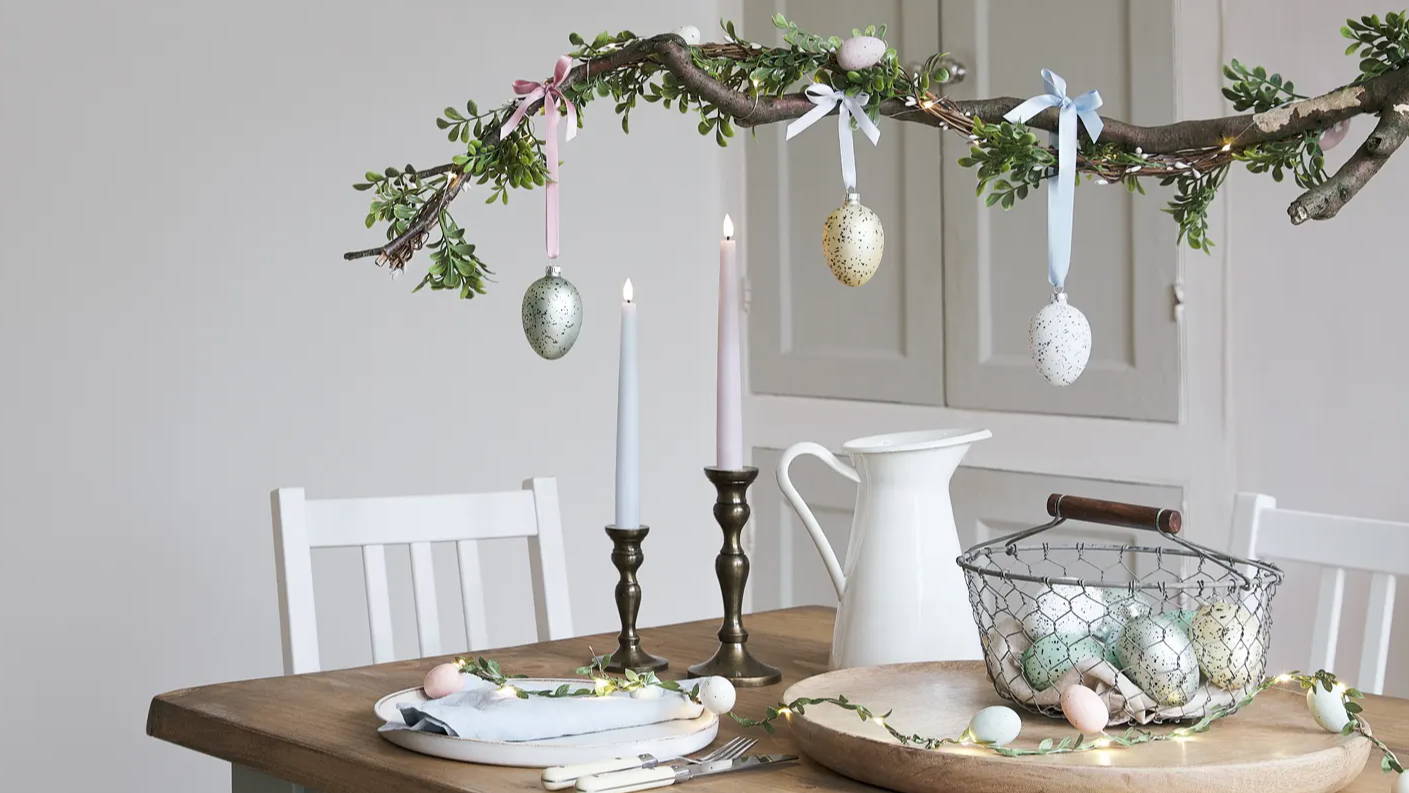 Here's our simple three step guide to creating a showstopping hanging branch for the ultimate Easter table decoration this Autumn.
A sturdy branch
An Easter Garland
A string of Seed Fairy Lights
Hanging Easter Decorations
Ribbon
Florist wire
Self adhesive hooks
Start by taking the branch and wrapping it with your Easter garland, fixing into place using florist wire. Entwine both in seed fairy lights. This will not only give your décor a glow, but it'll also to make sure your masterpiece is held together securely! Once tied together, tease out the foliage to give your branch a natural looking finish.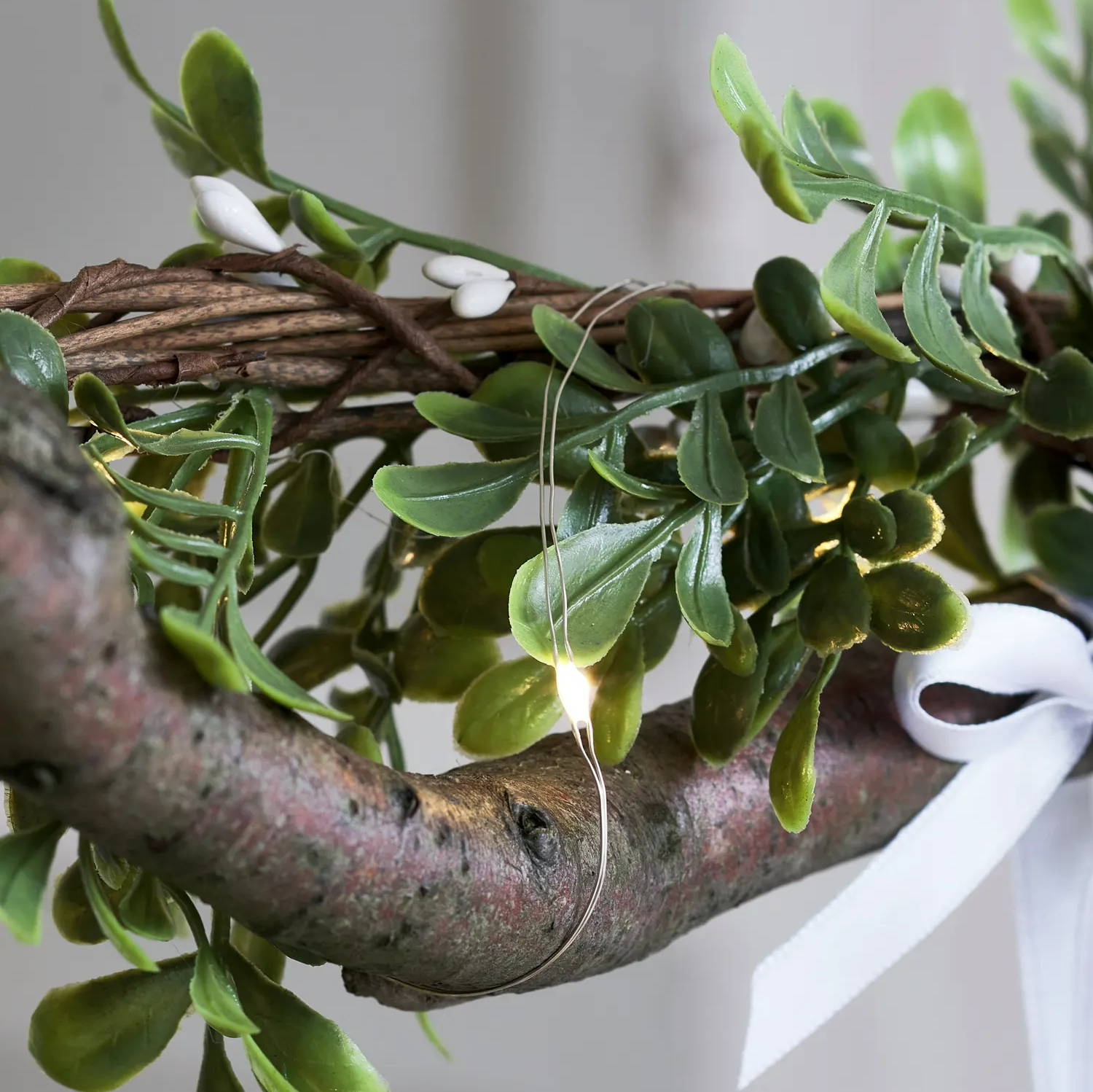 Choose hanging ornaments to dress your branch, we love Easter eggs, rabbits or chicks! To attach, simply loop ribbon through each hook and tie onto the branch with a bow.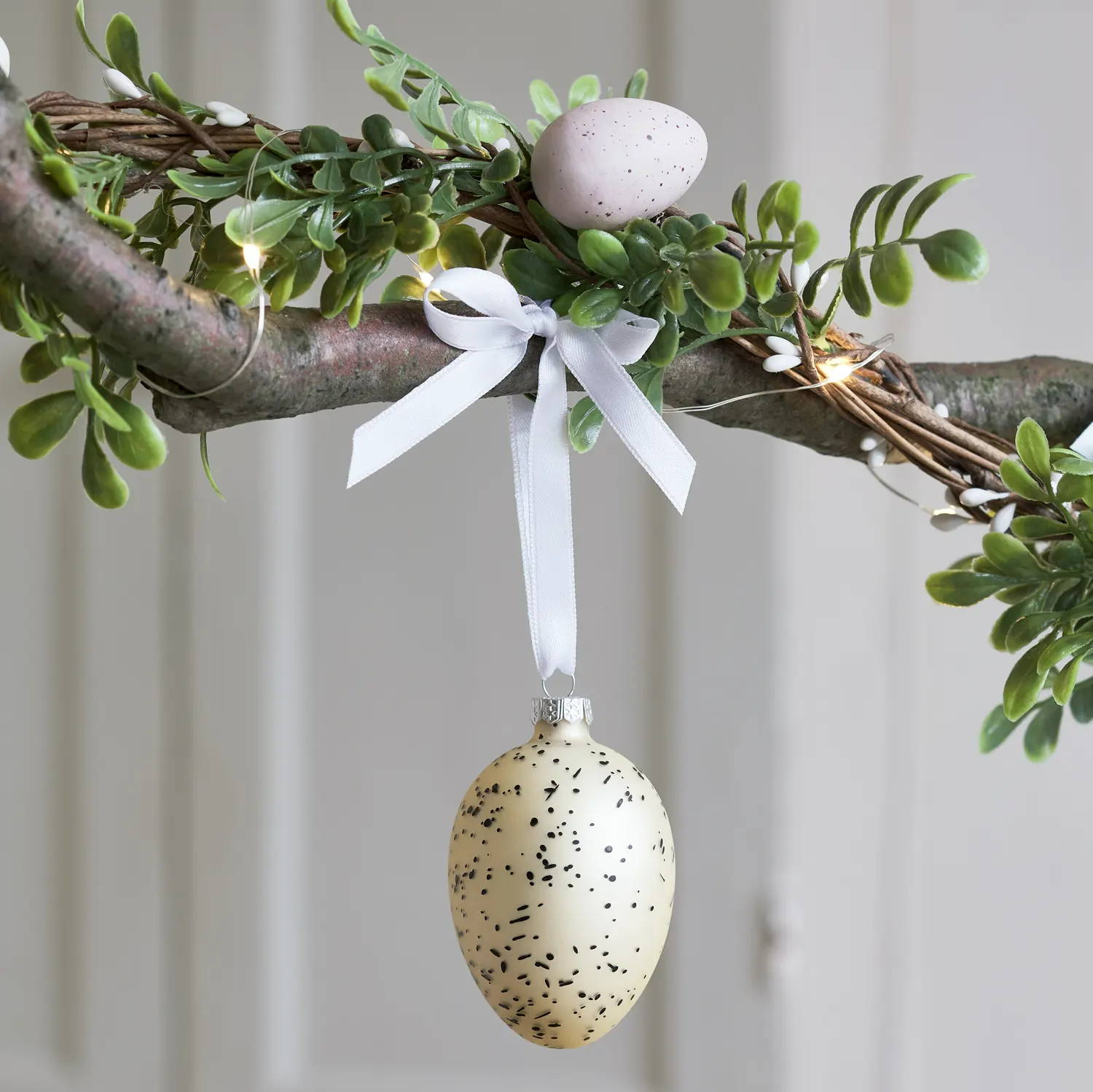 Finally, position the branch over your table, making sure its at the right height so you and your guests can sit comfortably underneath. Fix 3M adhesive hooks to your ceiling, to attach your branch to.
For a floating effect, use fishing wire to suspend your branch, or make a statement with an oversized velvet ribbon to hold up your display.
Whichever style you go for, secure the wire or ribbon at either end of the branch and suspend your centerpiece to give your Easter table a fabulous focal point!
Complete your Easter setup by adding statement finishing touches to your space. Adorn walls and doors with Easter wreaths to set the scene. Entwine foliage with seed fairy lights for a subtle glow that'll make your décor look just as good at night as it does during the day!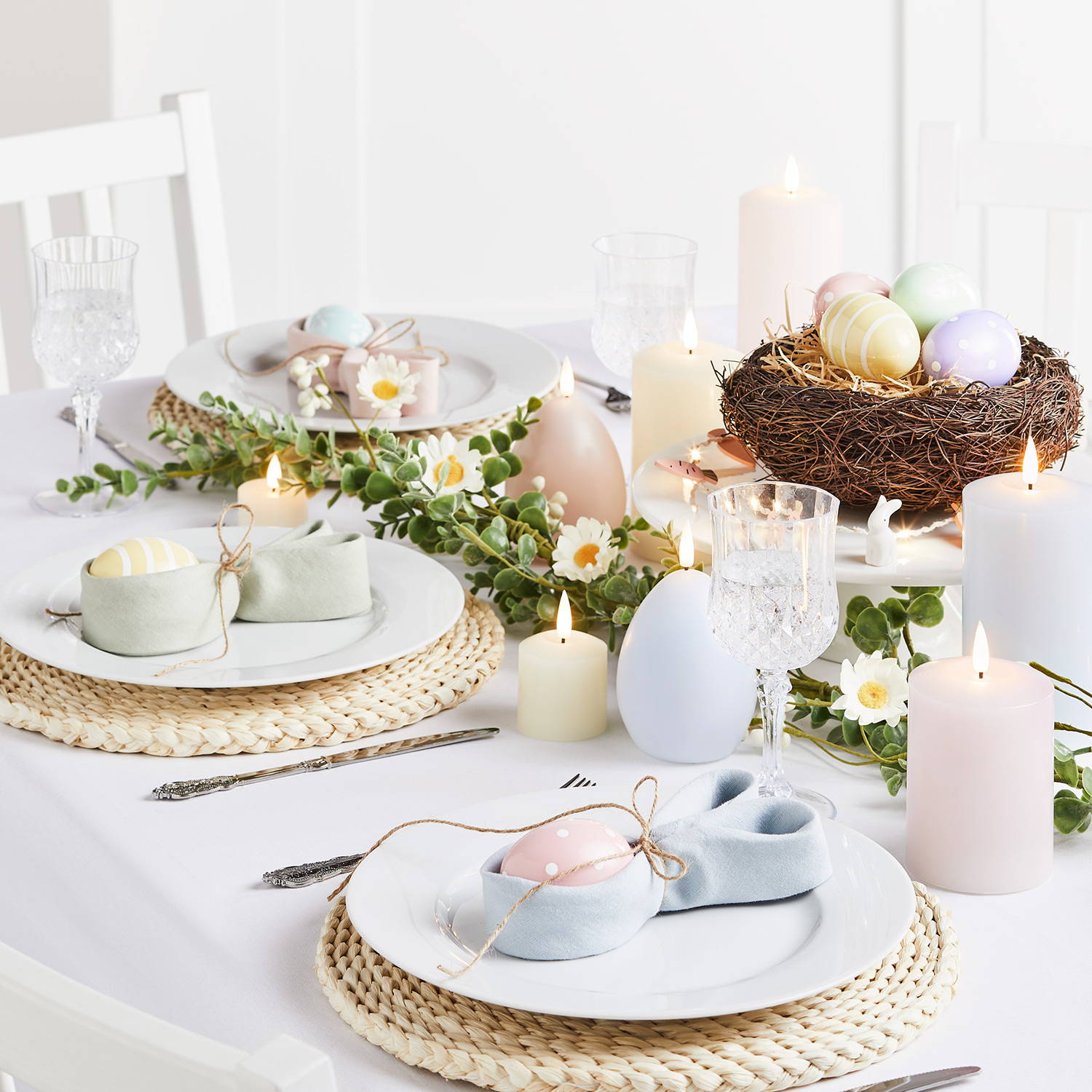 For more lighting inspiration follow us on facebook and instagram. 
---