Garden styles and ideas for spring and summer using one setting
It's that time of year when we start thinking of outdoor spaces, aka our home gardens, balconies or patios, and how to get them ready for spring and summer.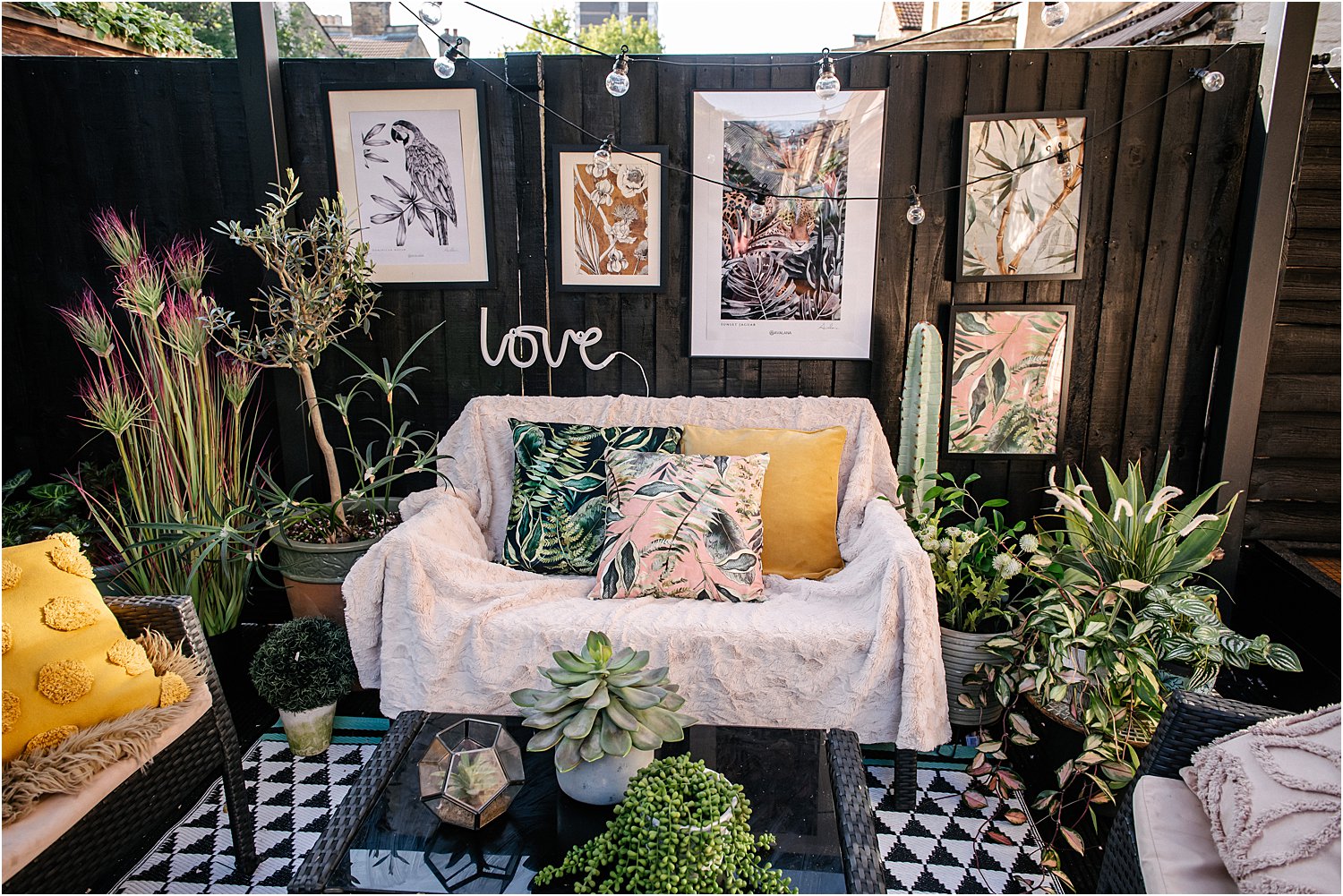 One garden four styles. One part of the garden has be styled in 4 different ways. Whilst reusing the same black pergola, main furniture, rugs and accessories were switched up to create different looks. 
But first, the backdrop. The garden is decked in no greenery apart from a cherry tree. So making a backdrop black makes it easy for things to pop and creates a clean background for accessories.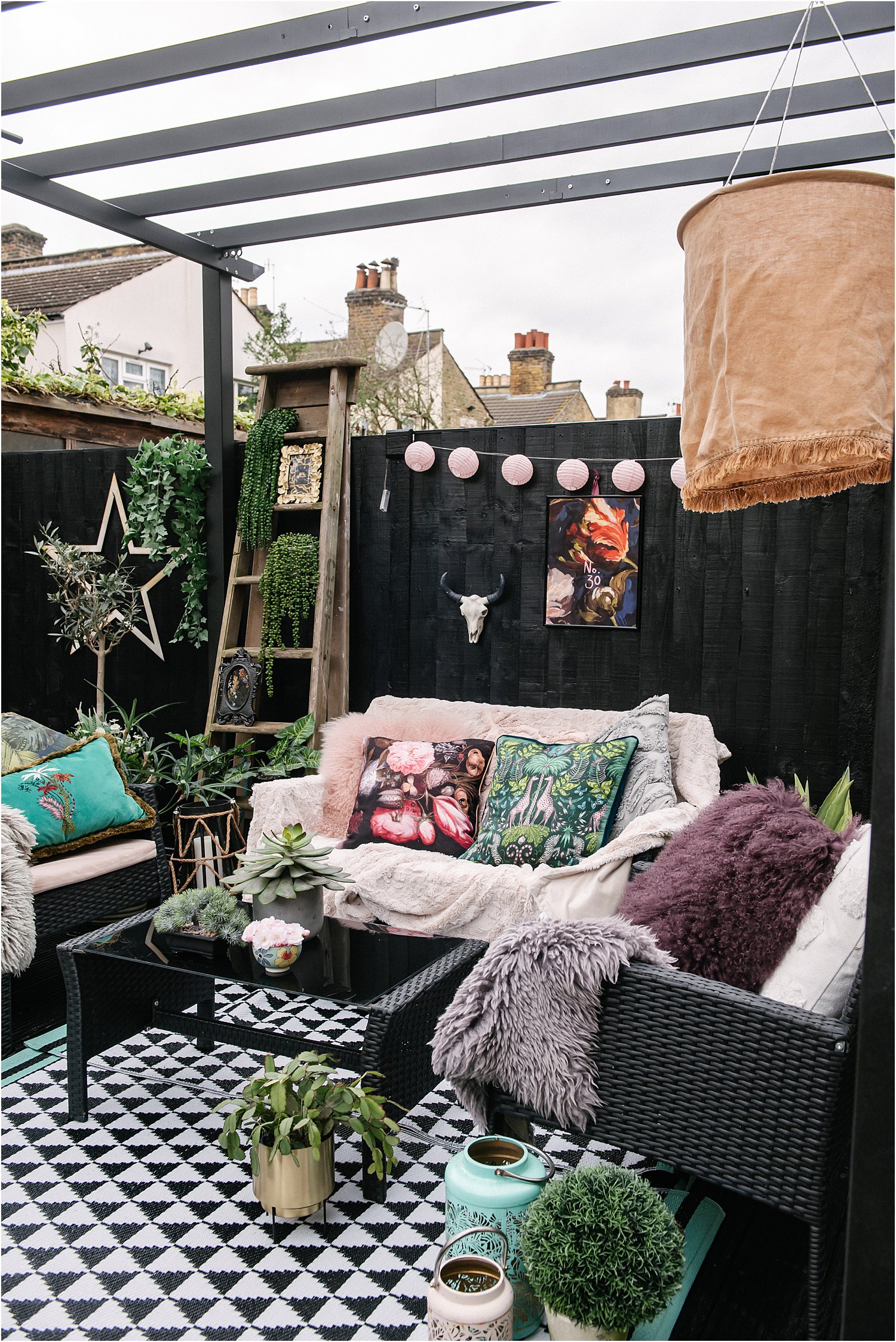 1. THE ECLECTIC GARDEN
There is no particular theme to this garden. So here we have some an old ladder repurposed as shelves for plants, boho fringed baskets, lampshade and mismatched cushions.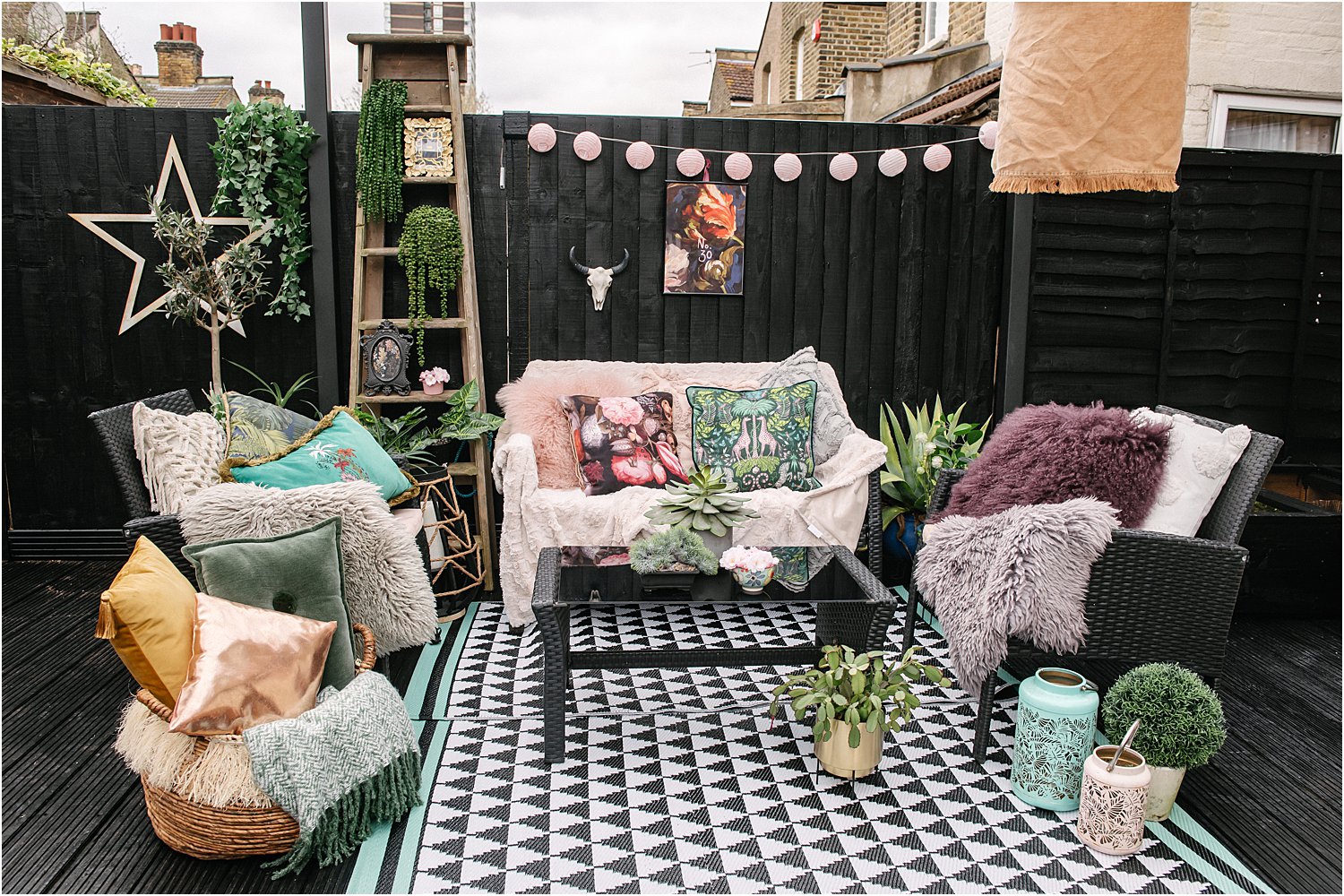 This look is a combination of pale hues of blush and earth with colour pops of teal and pink. The plants provided additional texture. You can also use a couple of frames to style on the shelves and make it more homely.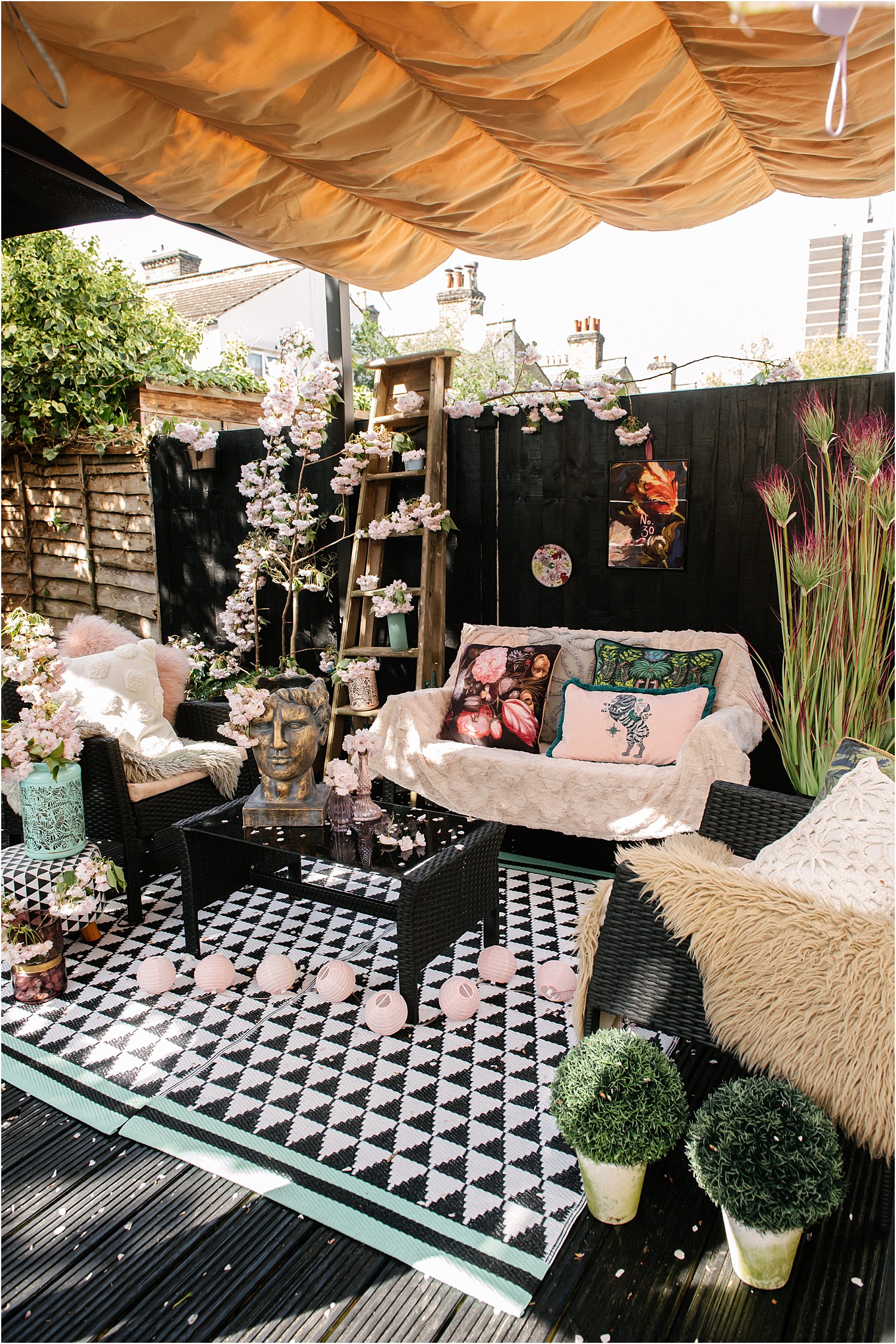 2. THE CHERRY BLOSSOM GARDEN
Cherry Blossoms are a wonderful tree to style with and go perfectly when pink is in your colour palette.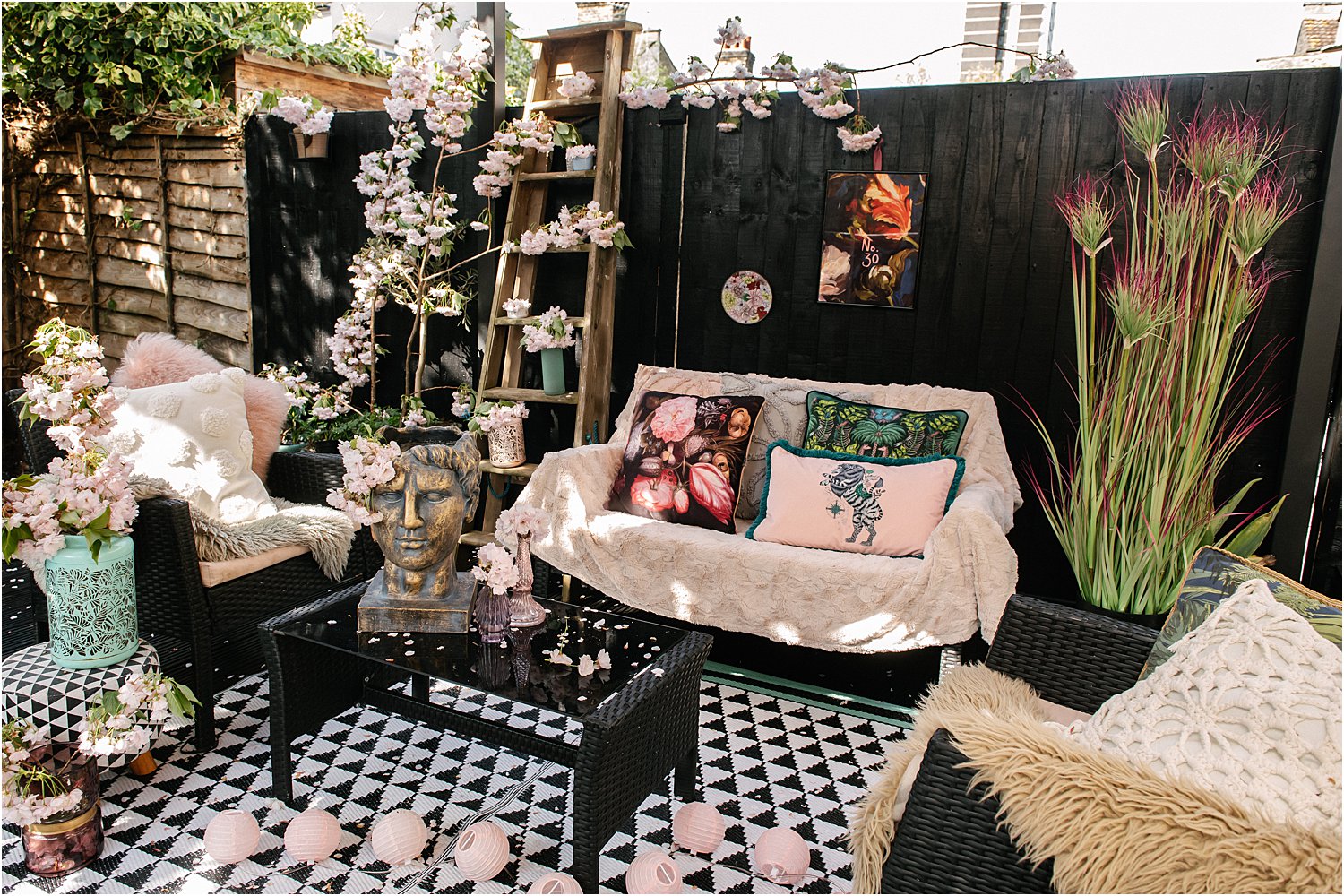 Just switching up the arrangement of the cushions and adding a pale pink velvet cushion to the mix can enhance your look. The canopy helped contain this space especially that as you can see from the unpainted fence, that part of the garden is still unfinished. I bet you didn't notice the fence until I mentioned it? The way this setting is staged draws your eye away from it. Clever!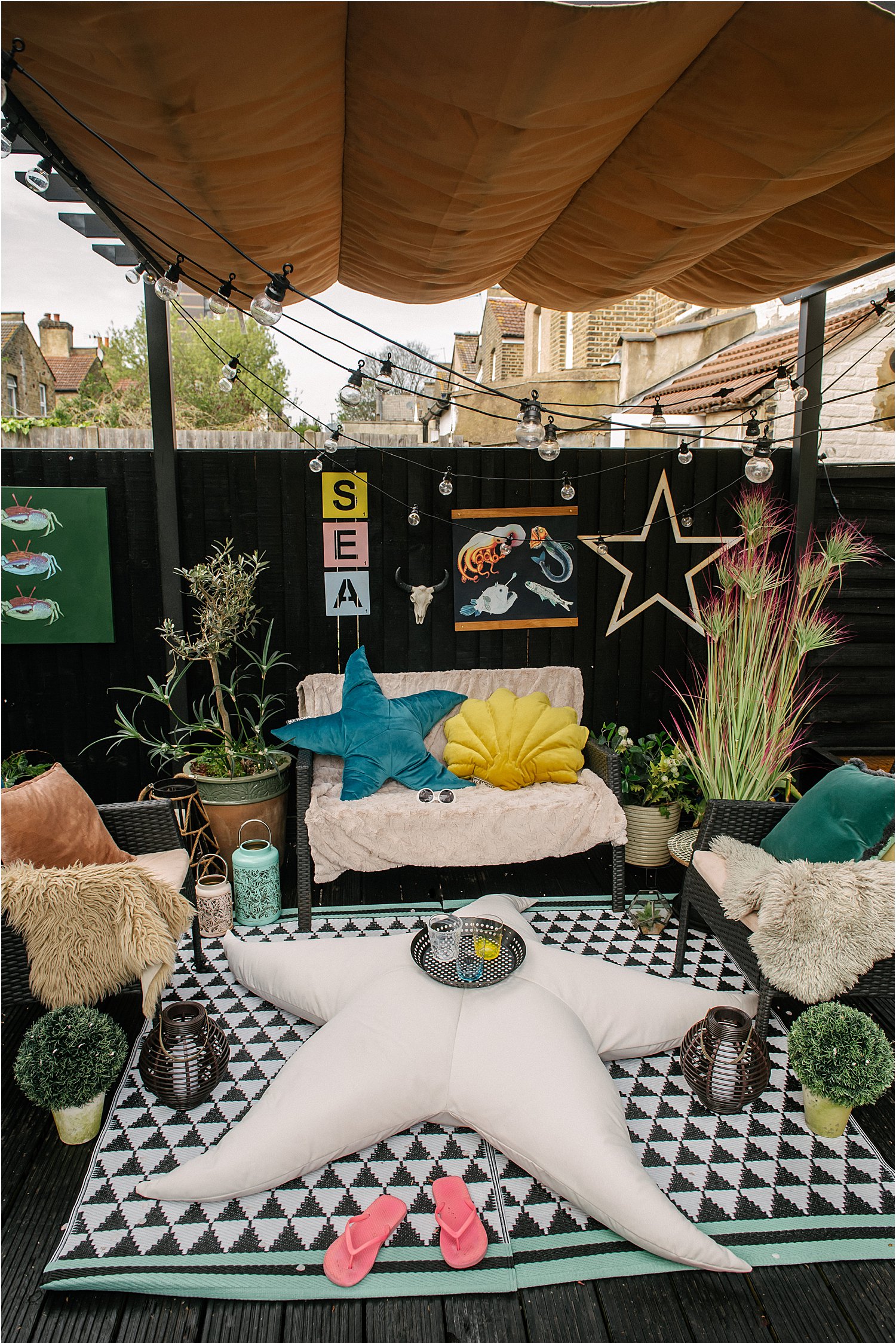 3. THE SEASIDE GARDEN
Due to the pandemic, many of us have had to cancel holidays and many were no doubt seaside holidays. So why not recreate the feel here!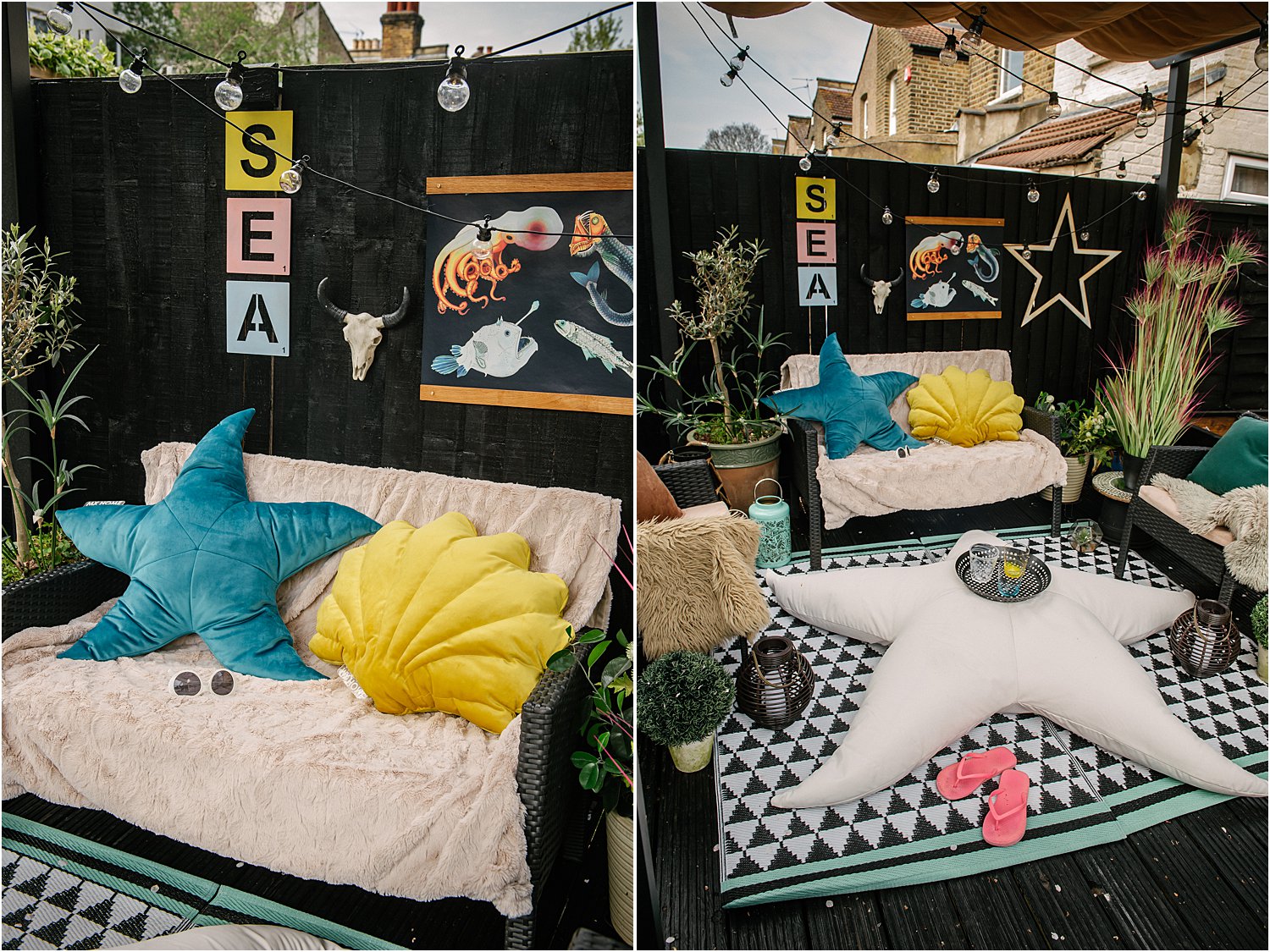 Get some amazing sea creature shaped bean bags that float on water like this huge starfish. Gorgeous velvet cushion like these clamshell ones will instantly transport your mood to the sea.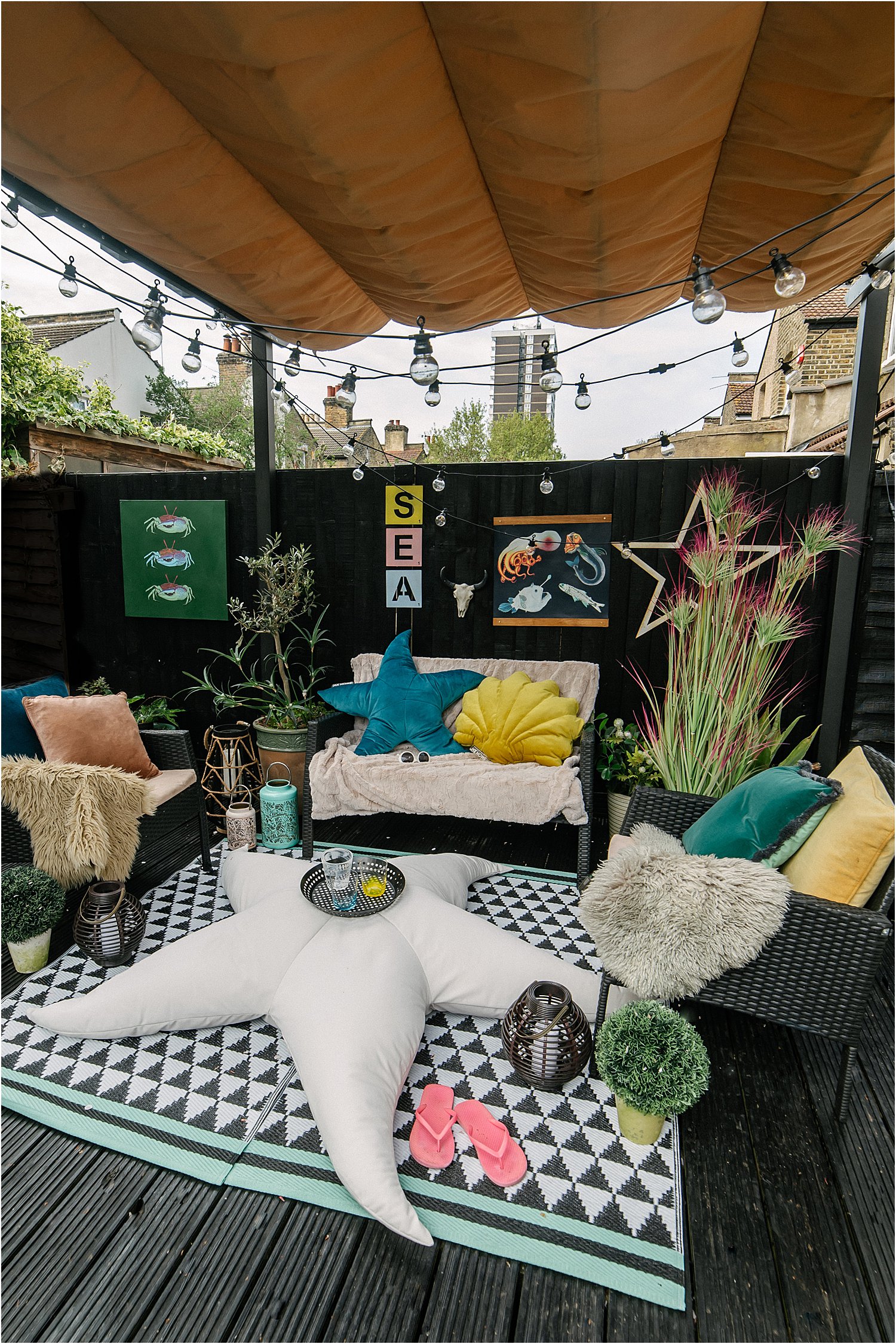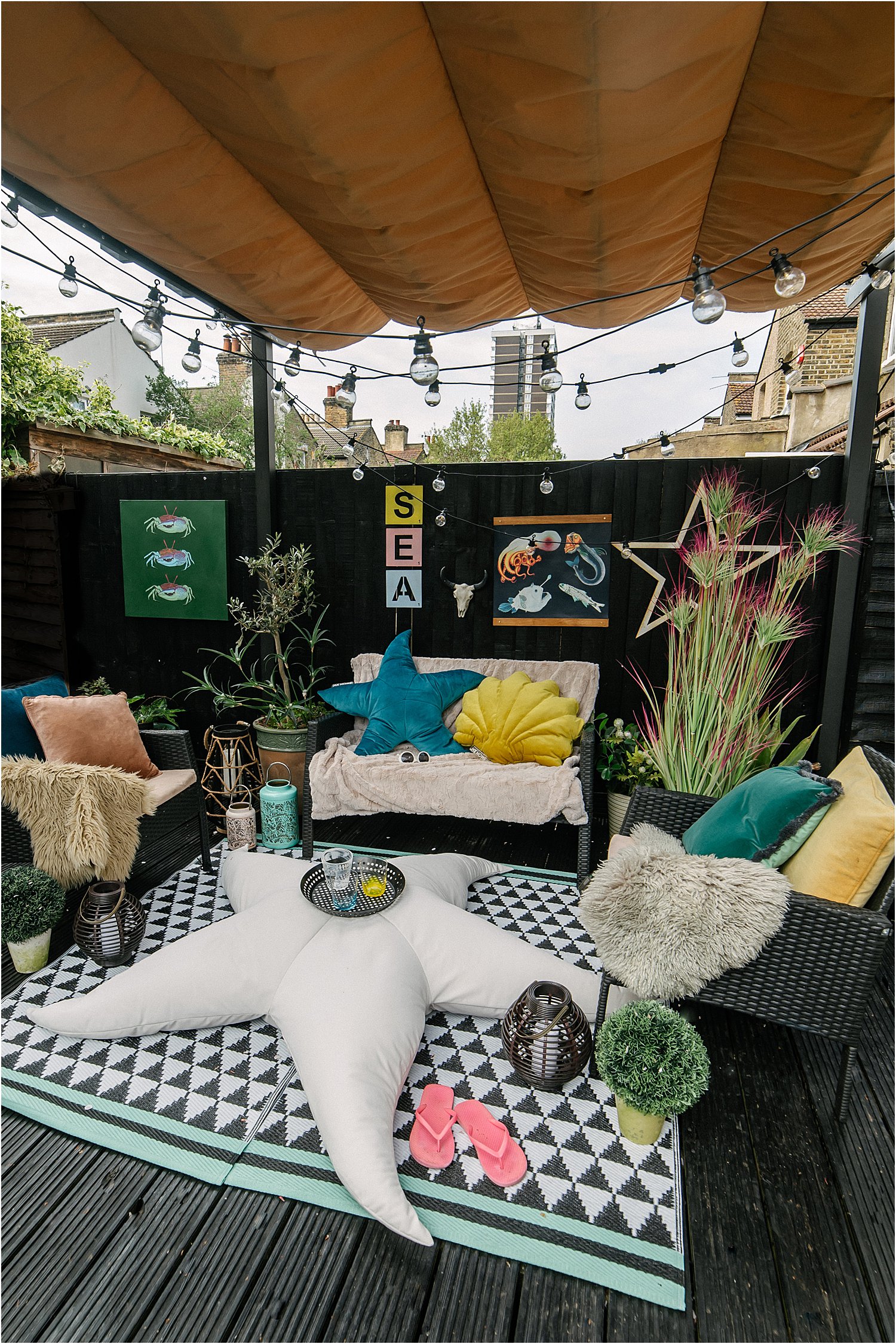 To carry on with the sea theme, use some framed wallpaper. This is the great thing about wallpaper hangings – they are portable. Metal scrabble letters are always an excellent go to. 
The best accessory to your outdoor setting? Outdoor festoon lights!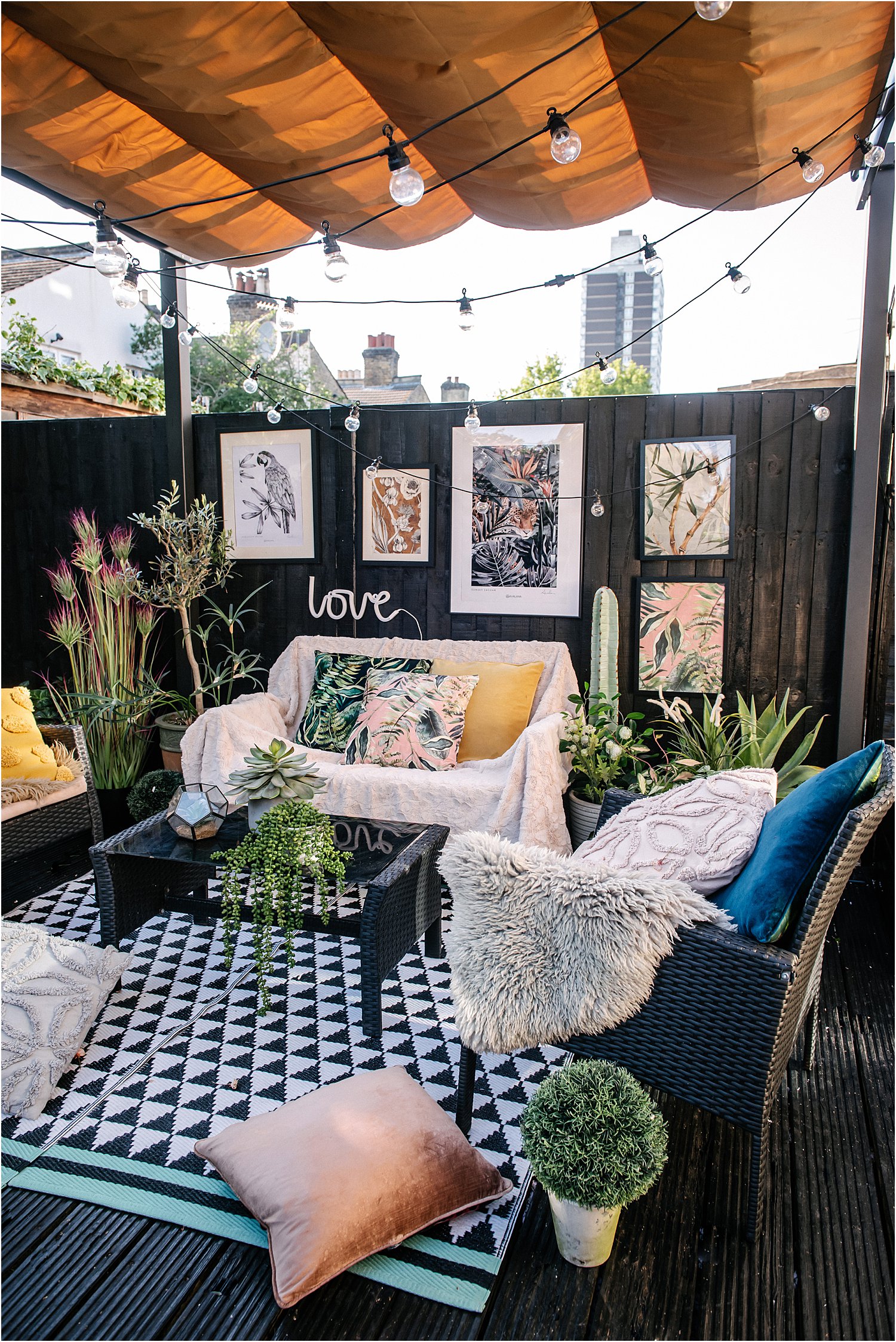 4. THE JUNGLE GARDEN
In this garden, use some jungle inspired drawings. Add a few plants and the love sign to complete the look.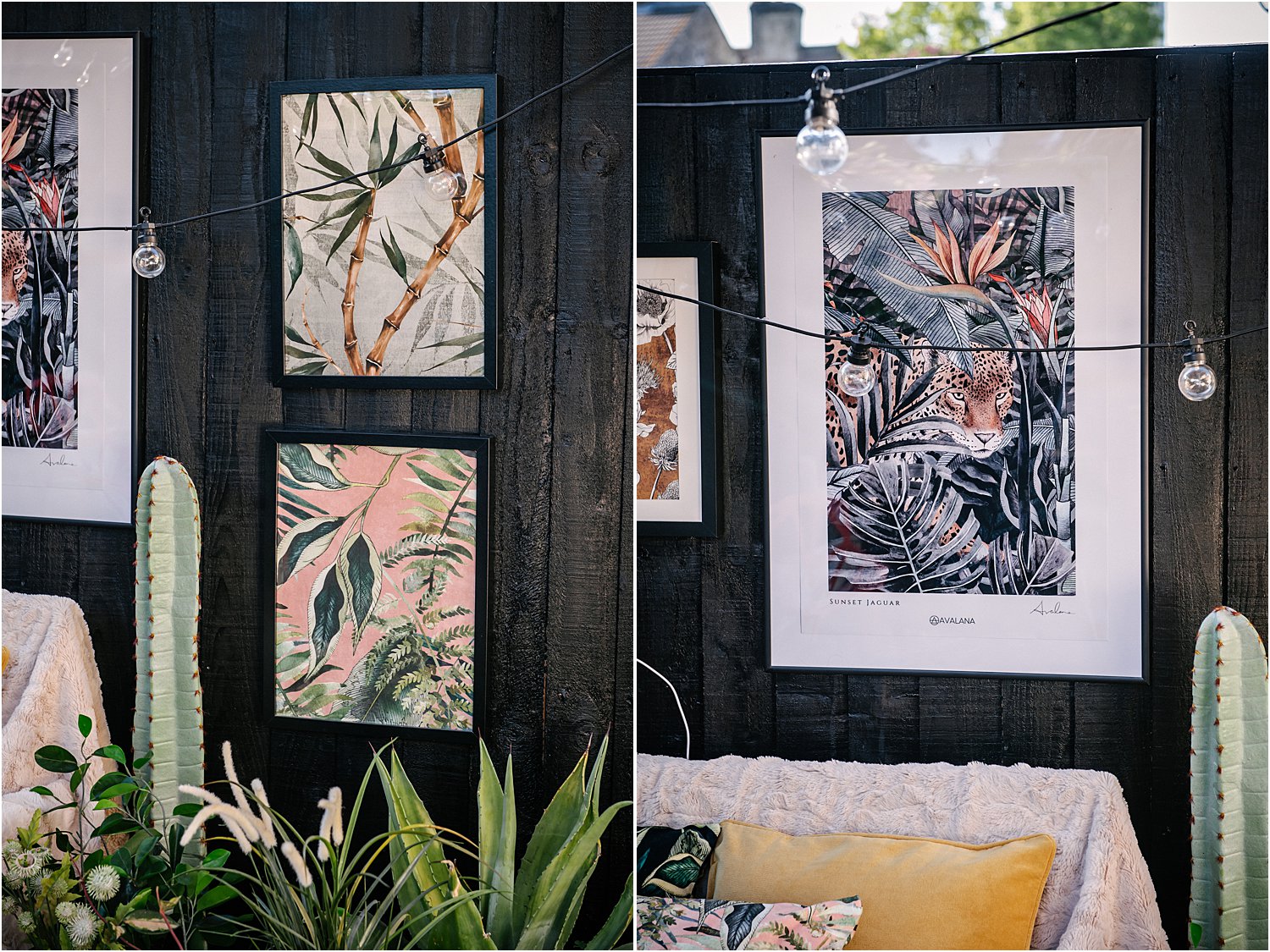 As a colour pop, add a couple of mustard cushions . These will help finish the cosy homely look. Adding a pop of colours helps in making the eye move around the space more. Prints and wallpapers on the fence with the two velvet cushions bring the whole space together in a cohesive whole.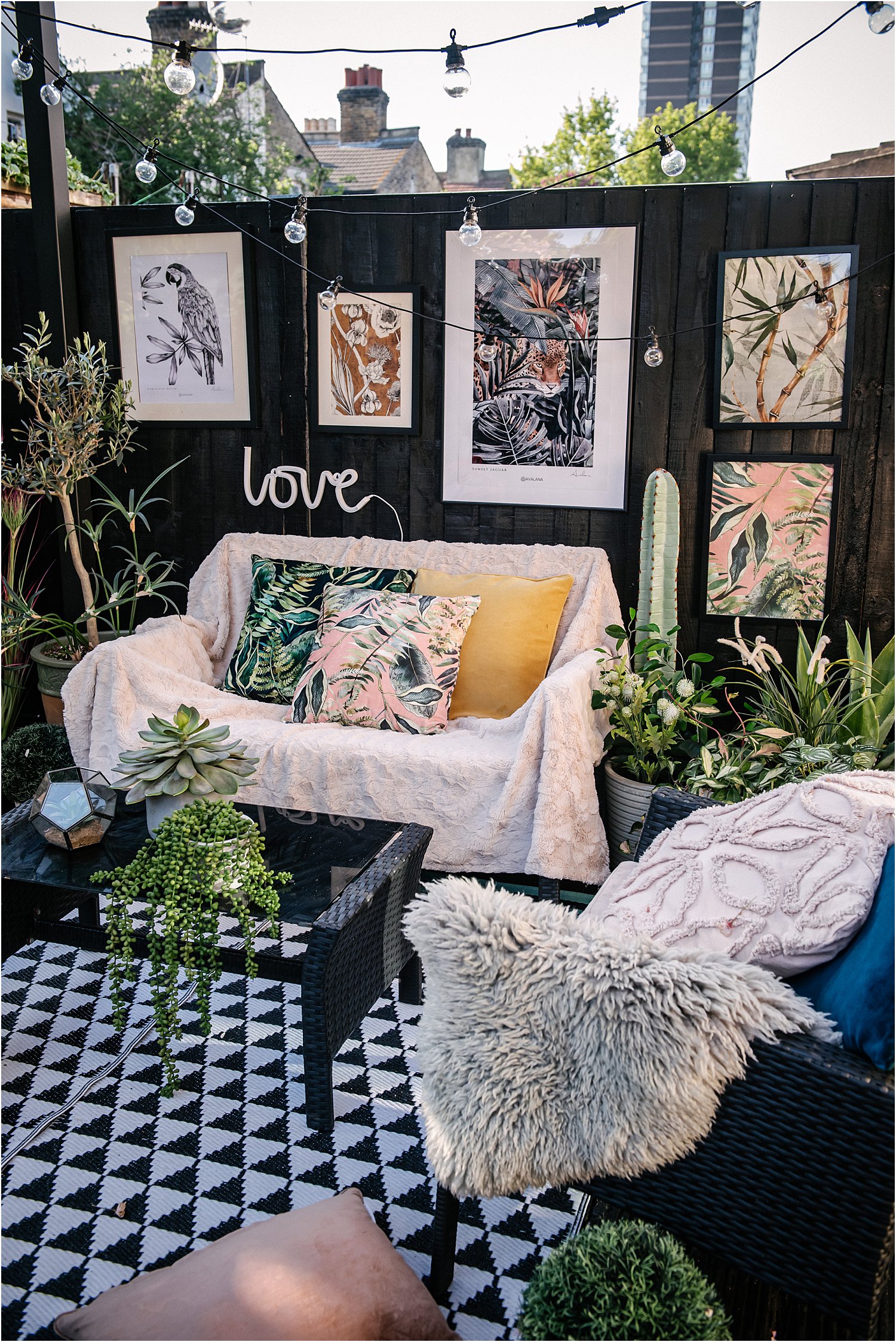 BONUS NIGHT SHOT!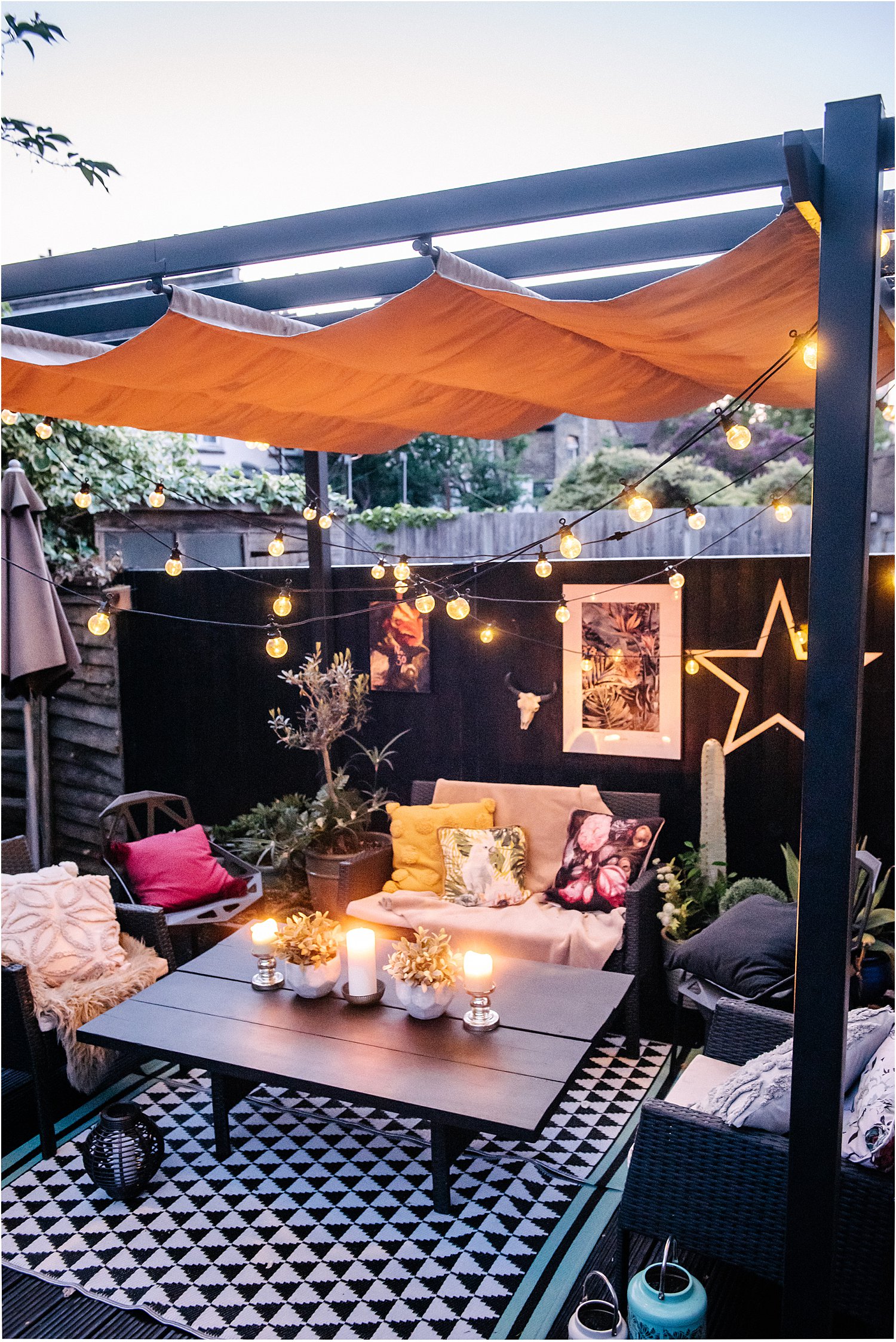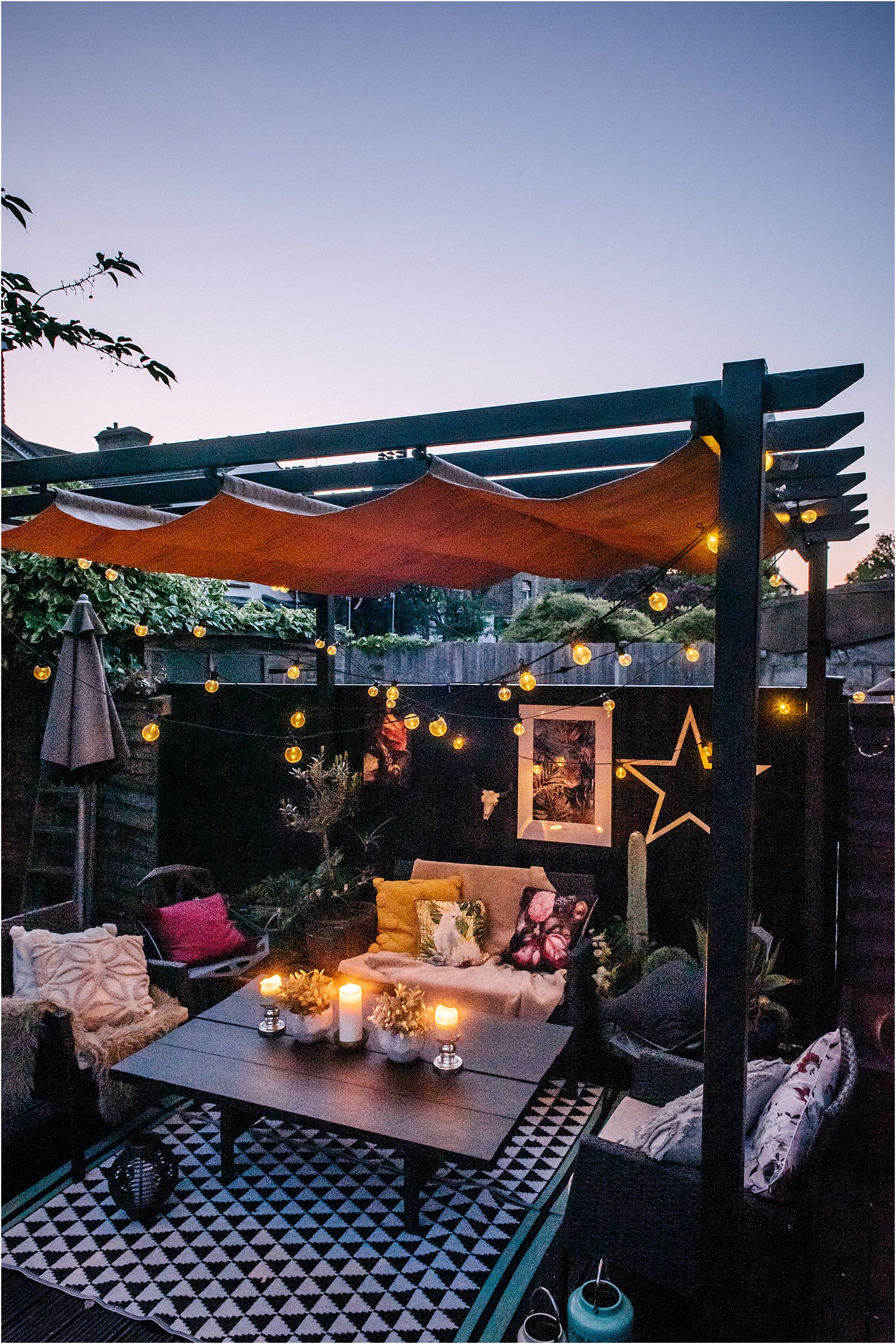 The main trick in all of the above is to decorate your outdoors like you would your indoors.
Shop the festoon look here with our:
---